The film 'Bohemian Rhapsody' is causing quite a stir since it's release this last week, and rightly so.
Freddie Mercury, as a singer, was an amazing front man for an incredible band which turned the world of rock music on its head.
I feel that the timing of the release of this movie is nicely aligned with the present astrological influences going on, where 'energy forecasts' are saying that we are entering a time where we are being called to speak our truth. To become an authentic expression of our being and to not be afraid of our feelings and passion.
It seems that we are being guided to use our voices for what we are passionate about and feel in our hearts. This is where Freddie comes in, I believe. He used his voice to it's fullest potential, not holding back how he felt. He loved lyrics and sang them from his soul with feeling.
Freddie totally embodied the message and emotion of his songs. He was unique and wasn't afraid to strut on stage and have fun. He had the balls to express himself without the need for approval. He knew the music would speak to those who resonated with it and created the music he loved. He knew what he wanted to create and got on with it.
I feel there are lessons to learn from Freddie, about the confidence to express and use our voices more today.
We can take a leaf out of Freddie's (song) book and express our truth from our hearts with confidence. The way is open to do so and I feel the film will stimulate the fire and passion in many of us and inspire us to speak out and 'walk our talk' or even 'talk our walk!'
Freddie was the leader of his band and audience, and yet off stage, was quiet and humble.
Let us, as inspiring figures in this new age, embody the balance of confidence with humility, and be honoured to express our truth and joy with passion, as we inspire others from a place of compassion and peace.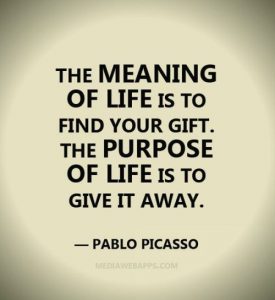 For me, as a singer who grew up in the 70's, Freddie was an influence and I saw Queen live at their last 'gig' in '86.
There was a little bit of Freddie in me when I was on stage. I loved to perform and walk around and express my lyrics passionately.
This last year, I performed in July and haven't sung since then. I was thinking maybe it was time to give it up. But now, Freddie has come along to inspire me again! To remind me to share my songs, the ones close to my heart.
Maybe I will sing new songs or maybe I will write and speak through video or talks, sharing nuggets of wisdom and insights. Whatever the platform, I feel it is time for all of us to 'free our voice', and allow it to be a God-given vehicle for expressing from the heart.
This heart sharing will change how we relate to one another, in a more open, connective way.  I can only see this as being fundamental as we move forward into a more conscious era.
I found a lyric sheet the other day of an older song I had written. The first line was, 'Go with your heart, make a brand new start'.  Was it a message for me? For you?
Is it time for your to speak up?
To celebrate who you are and to inspire others to do the same?
Just like Freddie?
Is the mercury rising inside of you, bubbling up to express the unique you? Go for it!
Don't wait. As the great Freddie sang, 'Time waits for nobody'.
Thank you Freddie!  We all love you.
Love and Light, Anabrese
Anabrese's inspiring ebook 'Tune Into Bliss' is available on Amazon